Day 1: fixing reposts
Okay, enough, I'm joining! Aaron has been doing this for ages now (that is, 26 days): 100 days of IndieWeb, in which he builds an IndieWeb related feature into his site or some other service.
I've been doing my own 100 days of IndieWeb for a while now, but I never blogged about the outcomes of each day. There also wasn't much focus. I did multiple things at once and was never really satisfied. So my 100 days of IndieWeb is not about doing more, it's about doing less, but more consistent.
My updates here won't all be as spectacular or useful to other people as Aaron's, but they will be updates. My site will improve a small bit every day.
---
I wanted to start off with something simple, and since I'm already copying Aaron I'm going to do something he did a few days ago, that is: fixing my reposts.
Before today, they looked like this:

As you can see I default to the hostname when I don't have an author cached. In the case of a retweet, this is not useful at all! Luckily I already had the data cached from the Twitter import, so with a few tweaks I was able to show that on the page: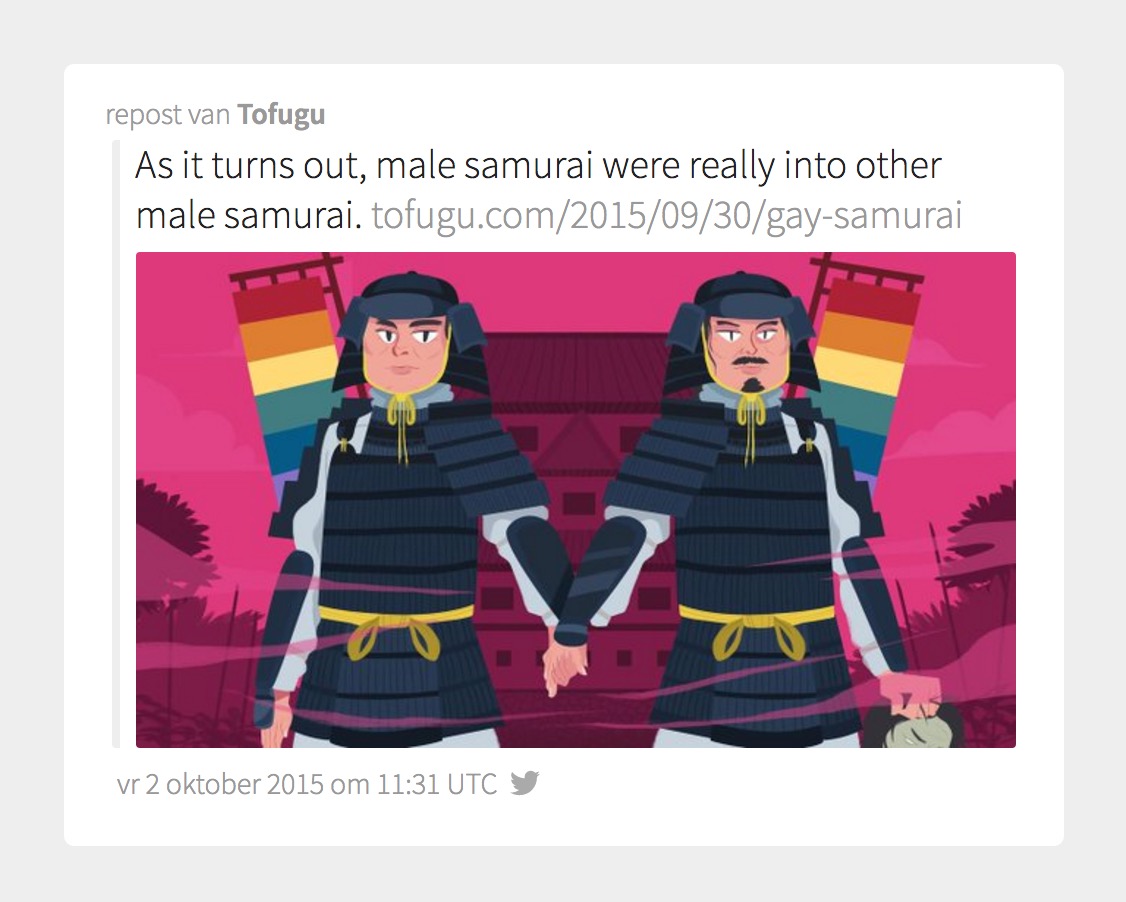 To make things more interesting I now have a /reposts feed too.